About Our Team
Michael Tarantino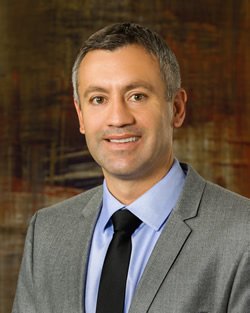 The most important thing to know about Michael Tarantino is that he is a local guy. He was born and raised in Loveland, Colorado, graduated from Colorado State University, and has worked within the same Old Town office location in Fort Collins since 2005.
Michael's connection is to northern Colorado.
"I've been here my entire life," Michael said. "I love Colorado. I love working in the Old Town area. It has a great feel. There aren't many places where you can walk to lunch, get to know nearby local business owners, and feel a part of a close community. I enjoy everything about Fort Collins."
Michael's connection to the field of business and financial planning runs just as deep as his connection to Northern Colorado.  It goes back to his time growing up in Loveland and the influence of his parents, who were both in real estate.
"They would have conversations all the time, in front of me, business conversations," he said. "And I was able to absorb it, pick it up. So I was attracted to business. I felt that I understood it."
This interest led Michael to Colorado State University, where he graduated in 2002 with a degree in Finance.
During his time on campus, Michael was selected to be a part of the Summit Fund, which gives students the opportunity to manage actual investment funds. That program, which still exists today, had a huge influence on Michael's interest in the financial field.
"That's what really got me excited about financial planning and portfolio managing," he said. "We would research stocks and meet with other students and faculty."
Following his graduation, Michael worked for a Denver-based firm for a year before opening his current business.
Working as a financial consultant can be stressful but, for Michael, it comes with many rewards.
"The fun is being able to help people, to add value," he said. "If people have a financial goal, I want to help them make the right choices for retirement."
This personal touch starts as soon as a potential client walks into his office.
"I will sit down with them, ask them what their goals are, what they are trying to accomplish, what they need help with," he said. "I will put together a financial plan, go over suggestions and recommend changes that they might make. From there, if they want to move forward with me, they do.
"I think it is better to show them, 'Hey, this is what we can do.' I want people to be comfortable. I want people to trust me."
Away from the office, Michael's biggest love is his family. That includes playing golf with his Dad, spending time on the beach with his Mom in Key West, Florida, or visiting his sister and her new baby in Tucson, Arizona.
Around town, he can be found taking a Yoga class or indulging in his self-proclaimed interest as a "bit of a foodie."
---
Theresa Cordova, Administrative Associate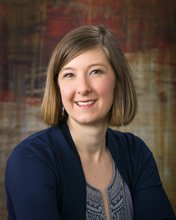 Theresa is a Fort Collins native and enjoys connecting with the community. She has worked in finance for over 15 years.  She speaks French and German and has a BA in French and Dance from Gustavus Adolphus College in MN. Her two children are her pride and joy, and she loves all the excitement that comes with parenting. When not working, she enjoys attending performances, dance, yoga, skiing, and traveling as well as just relaxing with family.
---
Scott Brooks - Client Services Associate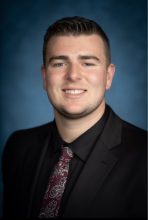 Scott is a Student-Athlete at Colorado State University who is entering his Senior year. He plays Football for CSU and is looking forward to having a great senior season. Scott is studying Financial Planning at CSU and wants to own his own Wealth Management firm one day. He is very passionate about anything he does and is always excited to meet new people. Scott was born in Grand Junction Colorado, but grew up in Moorpark, California. When not playing Football or studying for school Scott enjoys traveling, spending time with family, and any outdoor activity.